Blog
"Be happy for this moment. This moment is your life." — Omar Khayyam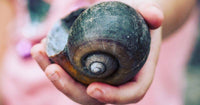 The housekeeper called to us from down the hallway with the swirling Caribbean carpet. She wore a distant stare on her bronze face that softened when we met. Her smile was generous, her body moved as if weighted down by more than her slight frame.
She offered us water rafts left behind—clear plastic tubes decorated with sky blue and chartreuse stars. We thanked her more than we needed to and Jonah and Adrian promptly pulled the inner tubes over their heads and around their bodies and began bouncing—like inflated Sumo wrestlers—down the hallway.
I slightly regretted the new acquisitions.
The pool water was much colder in the mornings than the more tepid, aqua sea. Jonah placed himself gingerly on his new raft—on his belly, just barely getting his chest wet.
He paddled out to the concrete island in the center of the pool with the imported palm tree planted in the middle—not indigenous to the desert climate where we had traveled for a rest.
He climbed carefully onto the enclave and stood up with satisfaction—his blue eyes sparkling, highlighted by his tan skin.
He folded his arms proudly and with his foot, pushed the raft away out of his reach, theatrically announcing, "Now, I've done it!"
"I'm stranded!"
"Now I'll have to get in!"
A few seconds later he leapt off of the ledge—cannon-ball style—emerging gleefully, breathless from the extreme change in his body temperature and impressed by his strategy.
I lured them to the water's edge with the suggestion of building a Hogwarts castle in the sand. This worked again and again and we created the structure at two separate beaches in three locales.
I began building drip-castles with them when they still thought it was a good idea to shove a chubby fist full of sand in their mouths.
There was a time when it seemed these days of leading them into play and creation would go on forever.
Now I recognize how brief a moment this stage will occupy across the timeline of living—a narrow sliver on a row of yardsticks across a stretch of years.
They think we will not need one, but I buy a cobalt blue bucket at the gift shop anyway.
I carry it to the shore, fill it with water and bring it to the place where the dense, wet sand meets the softer, lighter-color layer of powdery disintegrated shells.
Adrian makes the connection in this—his 7th year—that sand is the accumulation of billions of ground up shells and rock formations broken down over millennia by the tireless churn of ocean waves.
I once read that sea glass could be created at home by combining water with broken bottles and spinning it around and around in a household cement mixer.
In the past I thought about making the investment in this apparatus so that I—and my children—could experience this process first hand. I might still.
In the place where the wet and dry sand meet I situate myself on the upper layer where I begin building the base of our castle. Jonah and Adrian position themselves beneath me where they begin digging a long trench beside a thick wall—both constructed to protect the castle from the rolling tide.
I pour handfuls of soft sand into the water until I find the right mix—about the consistency of a thin cake batter.
With my fist full, I begin dripping a stream of sand into the formation of individual towers filling the rectangular outline. I watch as the sand sifts through the spaces between my fingers and fist accumulating into mini sculptures—each attempt unique.
It reminds me of the vast scope of lives among us. I think about the many ways that we may cultivate our unfolding—each development organic and coming to life in response to our every thought and vision.
Sometimes the sand cooperates forming a thick base, gradually thinning and growing more and more steep. Occasionally the accumulation of the dripping sand will reveal a form like a body or another figure—an hunched beggar, a mother with child, a towering tree.
My husband notices my whole-body exhale each time we arrive at this place of creating along a stretch of beach and joins in trying out my technique.
Jonah reserves the task of making the tallest drip-castle in the structure.
Once he decides to build it along the side of the building instead of in the center combining many towers into a large triangular wall.
I observe him as he surpasses what I have taught him and I imagine all that he may create in his life—my heart swelling at the thought of it.
I imagine what it means to be encouraged—all possibilities open like a river flowing swiftly through a gorge. The vision—only your heart's deepest longing, whatever that might be.
The rain comes and goes rapidly.
When we see the nimbus clouds crowding together and darkening across the sky in stark juxtaposition with the turquoise water the boys rush to gather all of our belongings and begin sprinting toward the pool area where there is a hot tub and an awning to protect our things.
I think about how hard it can be to get them moving at times and the disparity of their speed with the threat of a storm.
I relish in the tingling of my skin when I sink into the Jacuzzi—a gentle, cold rain dampening my hair.
We do this again and again when the rain comes—hoping for the most extreme contrast we can experience—a powerful, heavy rain coupled with a warm bath.
Adrian loses his second, front tooth in the pool. He doesn't notice until we've gotten back to the room and he remembers that he felt traction between his mouth and the water when he was swimming.
When his eye swelled up and we took him to the clinic, the doctor commented on the wide garage space in his mouth.
His new, toothless grin both matures him and anchors him more deeply into this place in time in which his r's are still absent and his lens of the world still soft and hazy.
I was coming from our room by myself and entered into the elevator. It was just after noon.
An older couple—likely retirees—came inside the elevator along with a bellman.
The older man said to the bellman, "good morning."
His wife promptly corrected him; "I think it is afternoon, now."
The bellman said, "Yes, good afternoon, it is afternoon now."
I watched as the older man composed himself. I could almost feel his energy zip into a line inside of him—taught.
A slight brightness came to his eyes. I knew he had something good to share.
"May this be the morning of our lives, then."
I wanted to hug him.
Back in Maine, snow keeps getting swept out of the forecast by the rain.
Spring is here in full force with her elbows wide nudging aside the snowdrifts and making herself known through the mud and the sweet call-of-the-birds at dawn's first light.
Subscribe to my mailing list!
Leave a comment (all fields required)
Comments will be approved before showing up.