Blog
"Courage is a kind of salvation." — Plato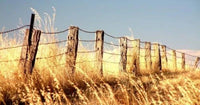 I was around 20 years old when I decided to jump out of an airplane for the first time. It was a static-line jump in which I climbed out of a rickety, old, seemingly taped-together airplane on a sweaty summer day. We were around 5,000 feet up when the door was opened—wind gushing in, loud and powerful in its pressure against our forward movement. I knew enough from our meager four or five hour training not to hesitate too long and was one of the first to climb out of the plane. Bracing my hands on the strut of the wing, I climbed forward and then hung there with my legs dangling out behind me. Counting down and out loud from three—fighting the deafening wind—I let go—my arms stretched out behind me in a "V" so as not to become intertwined with the line that I was attached to. With this type of jump there is almost no free-fall and you are entirely on your own. The line of the chute is pulled by its attachment to the plane within a few moments. I was trembling before and during the climb out of the plane—my heart beating wildly. Very afraid, I coaxed myself through each step, though outwardly I might have seemed calm.
Once the parachute opened I found myself in another world entirely and suddenly everything was very, very still, tranquil. I was floating across a patchwork movie screen of the world, the fear had vanished—sucked out of me and back up into the plane with the static line as if in a vacuum. I was perfectly—wonderfully—free from fear. I was perfectly—wonderfully—free from anything I had ever known. It was so incredibly quiet—a stillness came over me like I had never before experienced. I felt both entirely in myself and outside of myself at the same time. It did not in any way feel as if I were traveling downward through the sky, rapidly falling—although I was. And just as suddenly as I came into the stillness, I came out of it. The ground started to approach—objects becoming larger and larger, my speed seeming faster and faster. In a flash, I was back in my normal reality. I began to consider and then consciously operate the toggles which I had been holding onto—remembering now to guide myself to a particular spot on the landscape. The ground was coming now more quickly than I could have imagined. Suddenly a line was a fence, an abstract shape—a tree. It was time for me to land and I was not prepared. I just nearly missed the fence as it transformed before my eyes into something sturdy and tangible and sharp. I pulled my toggles down with all my might, steering sharply away from the obstacles and finally slowing myself but not in enough time to keep from hitting the ground with a dusty, graceless thud. My legs and feet were beneath me but it was no delicate landing. I was glad to be alive.
I have been listening to the language of fear these last weeks, noting the way in which the world speaks to us in themes through our experiences, through the things that show up as we float—or surge—along the cinema screens of our lives. Fear has shown up in my children at bedtime—their worries about being alone, unheld, unusually strong in these last months. Fear is steeped in the language of our politicians—both very real and exaggerated fears at the root of most platforms and coming across through all range of media. We are discussing the soothing of fears in the place that I go for spiritual nourishment—a welcome break from the usual focus on the fear itself. And as I take on new challenges in my own life—fears—those snarling, spitting beasts—have been lunging for me in their many shifty ways—so much more subtle and nuanced than the threat of a risky jump from a great height.
I have been thinking about how we might navigate fear so that it does not consume us and so that we might continue pursuing the things that we are called to. I've been thinking about how we might better notice fear, receive its sometimes worthy message, sidestep it, even, but not submerge it beneath us where it might take root and grow stronger. Naming fear is helpful. Like in meditation—as thoughts come up—we might describe them as something. Thinking, planning, storytelling, we might say to ourselves as thoughts arise—our breath rising and falling as an anchor. In this way we can receive the thoughts and then more readily send them along with less weight. It is as if in recognizing them, we may free them to stop prodding us. We can utilize a similar process when fears come near. I have also found that my fears die down—once acknowledged—when I then turn firmly away and press forward toward the things that I love. In this way, fear can see that there is no space left here in my home.
Despite the calendar turning toward February, the air was springlike this morning here in Maine. I entered my yoga class coatless—the sun warming me. As I've been sitting here, the sky has transformed from light blue to pale grey. It has grown darker—overcast, like it might rain. The water has been picking up its pace—moving along more like a river than a bay, icy segments breaking up before me. The tide has traveled inward, first rising beneath the ice, then meandering through it and finally moving the pieces apart completely. Crows dart back and forth from the trees in our yard eventually making their way out along the coastline.
Subscribe to my mailing list!
Leave a comment (all fields required)
Comments will be approved before showing up.