Blog
"Tell me, what is it you plan to do with your one wild and precious life?" — Mary Oliver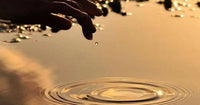 I'm sitting again, this time in an artsy, yummy restaurant housed in an old warehouse and my belly is full. My belly is full and my head no longer pounds and I was able to choose both yoga and writing on this chilly, grey day in Maine. I recognize the privilege and offer thanks. Spring continues to reveal herself oh-so-slowly and the fire is lit again and again in our wood stove at home, keeping us toasty even as we watch our yard carefully for emerging green. There have been some sun rays, but our clothing remains layered, our socks woolen. My own socks have grown so thin on the soles of my feet that my skin can be seen through them. I don't mind, though. I wear them as a badge of honor for having chosen such a place to live — a place with epic winters and meandering Springs. A place where my heart feels that it belongs. My path has been one of listening and of taking steps in the direction of my soul. My path has been one of coming to understand the power of the mind. And now, my path is winding differently. My ears have suddenly become tuned-in to the distant whispers of the wild women who came before me, beckoning me to see my worth. They are coaxing me to know the ways that the droughts or storms of my own being may impact the climate of my children's inner landscape. 
What better way to bring deep comfort and love to your children — these wild women whisper — than through the arms of a mother who bears witness to her very own right to experience the same? What better way to truly see your children for their inherent value — these wild women whisper — than through the eyes of a mother who recognizes her own worth regardless of what she does or says or is in any given moment? And what better way to teach your children — these wild women insistently whisper — than through the lips of a mother who is forgiving and gentle with herself in the lessons the turbulence of her own bumpy life provides?
I acknowledge these whispers as I page through my well worn copy of "Women Who Run with the Wolves," and reflect on the fact that I have been gifted with boys in my life.  I reflect on what I would like for their impressions of women to be. I reflect on what their impressions already are — some I would like to remain, others I wouldn't mind erasing. I am thinking about the way in which Adrian — well into his three year old exploration — loves to nestle into me and smell up and down the arms of my clothing. I nestle into him — and my bigger boy, Jonah, too — trying to hold on to the distant smell of the celestial that lingers even now. I'm thinking about the many ways that they feel free to be themselves — speaking shyly behind my leg to a stranger and floating quietly in the tub and yelling loudly when they feel compelled and screaming in frustration and laughing until they can't breathe and falling on the floor in a fit and shouting in jest and running with abandon and confiding in a whisper and dancing wildly and being naked comfortably and moving their bodies luxuriously and stamping their feet in protest and singing unabashedly to their own tune and stomping on someone's work and saying they are sorry and hugging their brother and forgiving their mother and being mischievous and angry and oh-so-very loving. I think about all that they are free to do and feel and say and how uncomfortable it can make me at times. And yet, more deeply than this surface panic that sometimes arises is an otherworldly, inner-knowing about the vast power of this allowance that will surely ripple across the landscape of their lives. I do teach and correct and help to make things right as necessary — and I stifle them at times, too — but in coming to accept the many aspects of myself — some of them quite unappealing — I am also coming to accept many more aspects of my two very precious, very alive, very vocal and very free-spirited boys.
Subscribe to my mailing list!
Leave a comment (all fields required)
Comments will be approved before showing up.