Blog
"There is only one happiness in this life, to love and be loved." — George Sand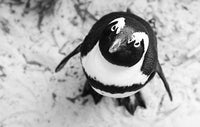 Given my record of a too-full inbox and a seemingly ravenous spam folder, it feels like a small miracle that I received the message at all.
I had missed the CNN story that had gone viral and so the title of the message, Cards for Jacob, might have come across as unimportant or like more noise from a world so filled with communication.
I had recently approached the Children's Museum & Theatre of Maine about a collaboration having to do with the Free-to-Play Project—a collection of my work meant to draw attention to the inherent value—and birthright—of children's access to and freedom to play in childhood.
We had engaged in promising conversations about sharing my work—ultimately thwarted by my lack of status as a non-profit entity.
It didn't matter that my mission and desire were to donate funding to their programming.
They were bound by rules and as disappointed as I was.
Despite my frustration with the red tape, I decided to donate half of the profits from a recent commission to the museum scholarship program anyway. The contribution would support seven families offering unlimited access to engaging play for one year.
It felt like the right thing to do in the moment and later I realized it was instrumental in connecting me to Jacob.
When we are open to it—and maybe even when we are not—it seems there is an invisible web of connection that extends beyond the known parameters of this life safeguarding our path to evolution and our purpose in being here.
I like to think Jacob somehow ensured I got the message because he knew this work was for me.
Imagine the power of a small and earnest request invoking a ripple across the globe—from New York to Australia to Dubai—causing hundreds of thousands of people to be stopped in their tracks and to respond.
This was the power of a small, 9-year-old boy whose nose wrinkled at its ridge when he smiled.
His name was Jacob Thompson and his request was simple and from the heart.
In the last weeks of his life—rendered short by terminal neuroblastoma that he had been fighting for four years—he shared from his bed at Maine Medical Center that he would like to receive Christmas cards from anyone who might like to send them his way.
His wish was to celebrate early a holiday he would likely never experience again.
As an aside, he noted how much he loved penguins.
The response took everyone by surprise and was so overwhelming the Portland Postmaster General became involved and began keeping track of the number of cards that were pouring in like an overflow of winnings from a slot machine.
A storage facility was rented to house the incredible influx of mail and Jacob's family found a purpose—opening and reading cards with and eventually for Jacob—during an extremely painful time.
A few weeks after receiving the e-mail, I found myself driving to a part of a nearby town I had never been to.
It was a cold and sparkling morning just after the New Year and a heavy downfall of snow.
Surrounded by beautiful forests, I could have been driving across the scene of a quintessential Christmas card which seemed remarkable, given the circumstances.
I had been invited to view some of the hundreds-of-thousands of cards Jacob had received before he passed away and to consider whether I might be able to create a work of art with them given my experience working with repurposed materials.
Jacob's family had been referred to me by an administrator at the children's museum—the purpose of my experience there clear to me now.
As I drove to the meeting it felt as if I was following a thread connecting me to the next, relevant point in a geometric pin and thread art formation that constructs the pattern of a life.
A cousin of Jacob's mother came outside into the brisk air and bright morning to meet me.
She wanted to ensure that I entered a certain door in the house so as not to have to navigate the snowier pathway.
She had put her dogs away so they wouldn't bother me.
I could hear them barking and bouncing around on the wood floors—they sounded big.
Having just said goodbye to my own beloved cat, Autumn, I was eager to meet them and said so.
Sarah and I had an instant connection. There was an ease between us that went beyond our few moments of knowing one another.
It was clear we spoke the same language about life and loss from the start.
She brought out several long, plastic, post-office containers filled with piles of cards that had been sent to Jacob.
She told me about him, too— who he had been, his family and their incredible strength.
Together we poured through the cards—stopping occasionally together in awe of the idea that so many individuals had hearts to hear a young child's request; to set aside the concerns of their own lives and find the time to reach out to him.
In these hurried and divisive times this occurrence seems miraculous.
At first, I was unsure how I would work with the materials—many of the cards were hand-made out of construction paper.
The current medium I work in—repurposed wall-calendars—provides glossier paper of a heavier weight.
Later I would have the opportunity to see and bring home many—thousands—of store-bought cards and begin to envision a work that would in some way honor Jacob's life and the profound expression of love that was born out of his being.
Might we all have such an impact in such a short time.
On a Sunday morning, I brought several of the mail trays into my living room and began sorting them.
I was in search of swaths of color—interesting textures—that could be torn and set aside into the creation of a palette that would later become the material for a collage depicting Jacob hand-in-hand with a penguin and perhaps other children who had also endured neuroblastoma.
Jonah and Adrian were intrigued with the cards—with this life—like theirs but unfairly cut short.
"Why didn't we send a card to Jacob?" Jonah asked me sadly as he sifted through the trays examining intently the words and images.
I explained that if we had known about Jacob, we would certainly have sent him a card.
Like an analyst, Adrian set about gathering the duplicate cards. He created rows and rows of singing Santas and penguins with twirling, ribboned hats, googly-eyed snowman and Rudolfs.
There were twenty-two identical cards that when opened produced a penguin wearing a pink and grey snow hat with green gloves singing Deck the Halls.
 I listened to those songs again and again as I absorbed the cards and their messages, tears occasionally springing to my eyes in response to the many examples of what it means to truly witness another's suffering and to respond.
Periodically Jonah came to me to show me a card—having read the inscription and wanting to share it.
He was moved by the kindness expressed and I observed his sensitivity as he tried to process the life and loss of a boy his very same age.
It seemed like no coincidence that Jacob's mother and I shared sons born in the same year.
I was halted again and again by the words written within the cards.
I felt privileged to have access to such profound outpourings of love.
People wrote about how much they cared about Jacob—the hero they had never met. They wished that they could be a fraction as strong as he.
Some encouraged him to fight—that he could beat this. Fight Jacob, fight.
Others assured him of the presence of God in his struggle. They knew he was not alone.
With all of these people showering him with their love—he was most certainly not alone.
They told about their own lives and challenges and about the way cancer had affected their families—their children, even.
The kids who wrote shared all manner of beautiful words and expressed how much they loved the same things that Jacob loved—Christmas and penguins, Minecraft and Legos.
The heartfelt outpourings in the cards came from individuals from all social, political and socio-economic backgrounds.
There in the cards were signs of every possible way of life—all humans responding to the same thing, the experience of another.
It makes me wonder how we can do more of this—more of seeing each other, more of recognizing the many ways in which we are the same. More of living in the way that Jacob would want us to.
Subscribe to my mailing list!
Leave a comment (all fields required)
Comments will be approved before showing up.