Blog
Joyous International Women's Day!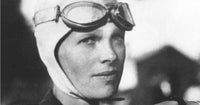 There is ample reason to point out that women are as capable as men. We can do math. We can create art and music and laughter. We can run and tackle and climb. We can work construction, be on the front-lines and fix your plumbing. We can love other women and raise children on our own. We can make scientific discoveries and invent things and make loads of money. We can speak up and be heard and march and teach. We can lead. We can heal you and ourselves. We can do all of these things and more. And yet, there must be a reason women came to life—and there is no denying it—differently than men. There must be a reason for the struggle and the privilege to birth new life—new thought—to have had to claw our way up out of an idea that we were somehow less adept at living and to be seen as capable of voting and holding jobs and having control over our own bodies and minds.
There are as many ways to identify as a woman as there are women. We are not to be boxed in. That would be contrary to our very nature—creative, and expansive and divine. Let us celebrate today those many ways that we go about the world making our mark differently. Let us remember the cellular make-up of the feminine experience and let us encourage our valuable men, too, to discover the existence of these qualities within themselves so that they might better see and understand our real place—not in the kitchen—though many of us give and thrive beautifully there—but on the global stage where we can do our part to bring to life less war, less famine, greater equality and a more cohesive planet for all. This is not a competition. We—the magnificent women of this world—are a critical component in the global equation for PEACE and EQUALITY for ALL.
Subscribe to my mailing list!
Leave a comment (all fields required)
Comments will be approved before showing up.